Regional Highlights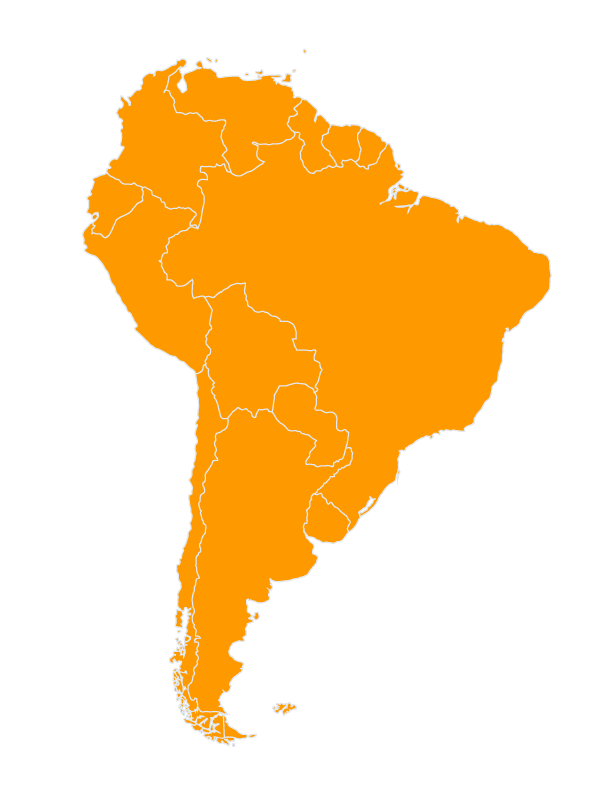 General Information
Argentina, delighting with its fascinating natural and cultural beauties, and the great capital city Buenos Aires, the so called "Paris of Southamerica". From the Atacama Desert and Tatio Geysers in the Chilean Highlands, followed by the center, with Santiago and Vina del Mar, to the Lake District, with Frutillar and Puerto Varas and Chiloe Island.
Peru and Macchu Picchu and the Inca gets into the Andean culture. From Cusco to Arequipa, knowing the capital of Peru: Lima. Discover the Ruta del Sol or the mysterious Nazca Lines. The Inca Trail or a trip around Peru. Traveling Bolivia knowing the world's highest navigable lake: Lake Titicaca. Discover the Salar de Uyuni traveling by train from Oruro and lagoons Colorada, Verde.
We enter the Amazon rainforest, Brazil natural and cultural heritage that amazes the entire world. Ecuador and the Galapagos Islands, where there is full contact with nature wildlife. The colonial cities of Quito, Ecuador's capital and Cuenca. Uruguay introduces us to Montevideo, Punta del Este and the beautiful colonial city of Colonia del Sacramento.